From the most excellent xkcd: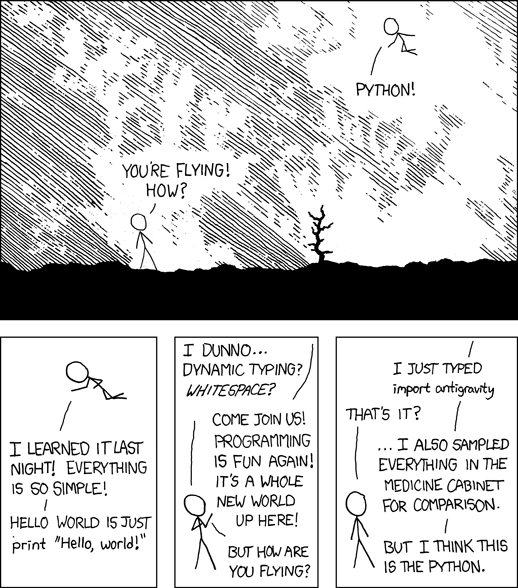 I felt the exact same way when I first picked up python.  It was like finding the holy grail of programming languages.  To be able to just throw things into a list and access them without having to worry about casting.  To throw around functions like they were variables.  To weave functions out of thin air and watch them vanish when their usefulness had expired.  It was magic.
Of course, the honeymoon faded.  I still use python as a first resort.  As a programming language for exploring new ideas, it can't be beaten.  Development time is ridiculously fast.  There has been effort to get the runtime up to snuff as well, but with much reluctance I'm forced to admit it doesn't compare to C or even Java, may God have mercy on my soul.  Granted, it all depends on the application, blah blah blah.
Despite all that, I still love it.  It's definitely first in my heart as far as programming languages go.